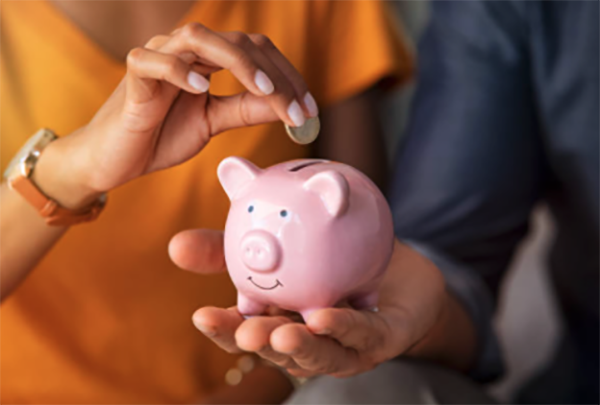 22 Nov

Can your money be working harder for you?

In the back of your mind, do you think that you could be doing more with your money? You see others doing it but don't know where to start investing………

You can start from as little as $500, the secret is to just start!!

There are a few ways in which we help our clients to boost their portfolios. Here are just a few:

1. Salary sacrifice into superannuation, your money is out of sight and out of mind. This contribution strategy works well for those who aren't the most disciplined with saving, and within the cap limits, you can also get a tax deduction!

2. Initiating a regular savings plan into an investment strategy. This can be from as little as $500 per month. This can come out of your account via direct debit, the same a bill does.

3. We can look to invest bonuses, commissions, or business profits/dividends/distributions (those lumpy irregular payments that sometimes get blown very quickly).

4. Or, if you currently are living a little beyond what your needs are, talk to our team in relation to a cashflow or budgeting strategy to tighten up on some spending so that you can start to invest.

Everyone has to start somewhere!

Example

Here is a simulation of investing $1,000 per month for 15 years. Taxed at a rate of 34.5% with 4% growth and 4% income. Please note, investing is not a straight line and there is volatility to be expected in line with your risk profile.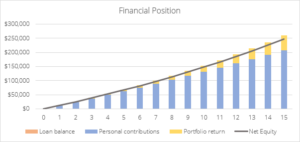 If you're ready to start securing your financial future, contact us to make an appointment to discuss how we can get you there faster.