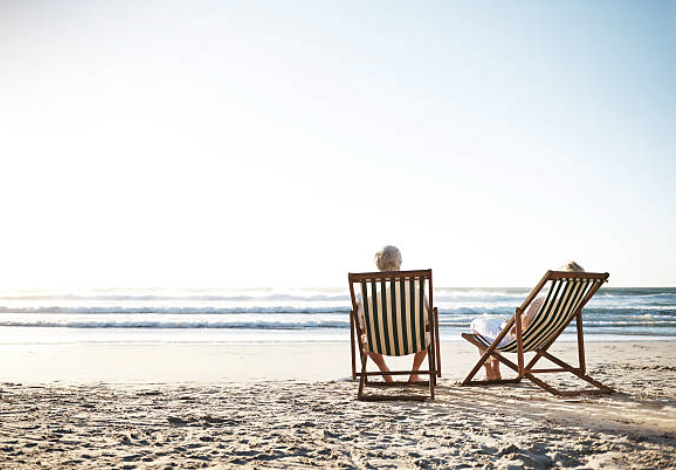 05 Apr

The importance of Retirement Planning

You will have often heard us say that our clients are like family. We are dedicated to helping our clients work smarter and achieve financial freedom. This sentiment not only applies to our clients but also to their broader family network, because we understand how important it is to know that your loved ones futures are also being looked after.

We all know how important retirement is, as we all want to be able to enjoy this period of life after decades of commitment to our work. Unfortunately, many people either believe it will just happen automatically and they will have the money they need without taking any action, or they don't know who to talk to for some help and advice.

By engaging a financial planner, there are so many strategies that we can help to implement before, during and after retirement that can significantly change the retiree's outcome for the better. We can work with you to make retirement planning infinitely easier.

This is why we put together a short discussion below on the importance of retirement planning. If you haven't yet started planning for your retirement, then read on for a brief breakdown of the benefits of working with a financial advisor for your retirement planning. If you have a loved one if your life (ie. a parent) that may need some assistance – please do forward this article on to them.

What is retirement planning?

Retirement planning means preparing for a steady stream of money after retirement. It entails setting aside funds and investing specifically with that goal in mind. Your retirement strategy will depend on your final goal, income, and your age and by using that information we can then formulate ongoing strategies to maximise your end position.

Why should you have a retirement plan?

Here are six reasons why every individual must have a retirement strategy:

1. Lack of social security benefits – the aged-based pension may not be sufficient to cover all of your expected expenses during your retirement. This is why it is important to create wealth both inside your superannuation fund and also personally to assist with your retirement goals. Having a diversified retirement fund with fixed income streams, as well as other market-linked investments becomes crucial!

2. Longevity risk – We are now living longer than ever before. A longer life means you'll need more retirement funds saved to continue to live comfortable during your later years. Many of our clients grossly underestimate their life expectancy, and how much money they will need to maintain their lifestyle for longer.

3. Financial independence – having a retirement plan in place means never needing the support of your children for retirement. Being responsible for yourself will give you more independence to live life on your own terms because you will not be answerable to anyone else.

4. Rising living costs – as an investor, you will need to account for rising costs. Inflation is a vital element to consider when planning your retirement. If you are unable to keep up with rising costs, you may have to compromise on your standard of living.

5. Funding medical emergencies – healthcare costs are pivotal to understanding the importance of retirement planning. While retail expenses continue to rise steadily, healthcare inflation is growing at an alarming rate. While other financial goals may be negotiable, health cannot be compromised.

6. Tax planning – there are a few strategies that we can implement during the retirement planning phases which can significantly change your tax position and  increase your net retirement benefit.

Start planning for your retirement TODAY

That's right – today. Not tomorrow!

By starting to invest in your retirement early on in your career, your funds will accumulate and grow over time, leaving you with a substantial enough fund to fulfil your retirement dreams.

The best news is that it's also never too late to start planning for your retirement, even if you haven't yet started.

Let us help ensure that your retirement years are the best they can be.

Book your complimentary consultation today.